After reading a few of the tips on here (thanks Rookieblue) and the putterlounge thread with that great orange paintfill I figured I'd mess around with my wedges and see if I could come up with anything that looked good.
I know orange can't be everyones favorite color, but it is mine so. Here are some pics of what I did. I had never done paint fill before but it was so easy.
I used the Tamiya x-acrylic. I purchased a few colors (at 2.50 each its tough beat the prices) and I used an aerosol paint stripper.
Here is the step by step
Spray Paint stripper
I waited the suggested amount of time and it stripped out all the black. And exposed white paintfill under the black. So I had to do this twice.
So here we go, after two paint stripper applications. Made the wedges look nice and shiny also.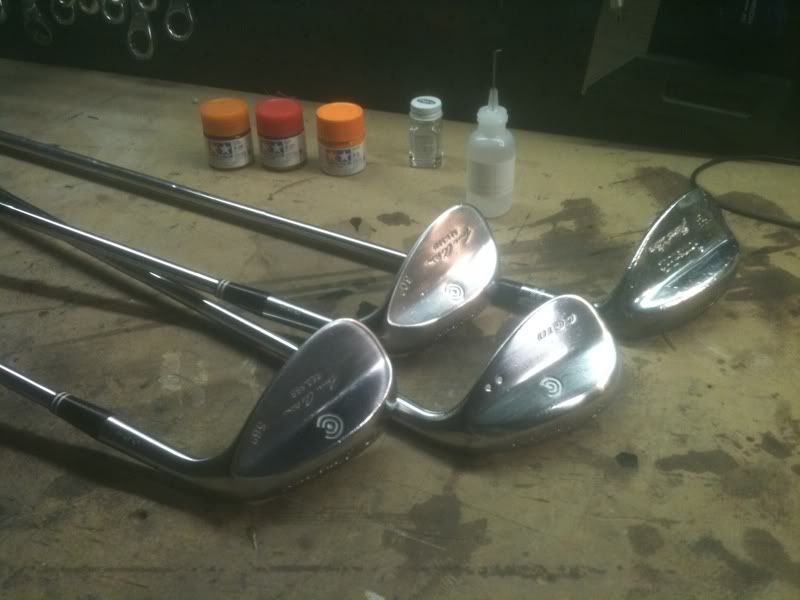 Ok, that powerbilt wedge I dont actually play. That is my test paint fill wedge since I bought two oranges. A translucent and a normal orange. I wanted to test that wedge out first. Its a super old wedge I dug out of the garage.
Here is that powerbilt. That transulcent oragne was a no go. It just looked weird.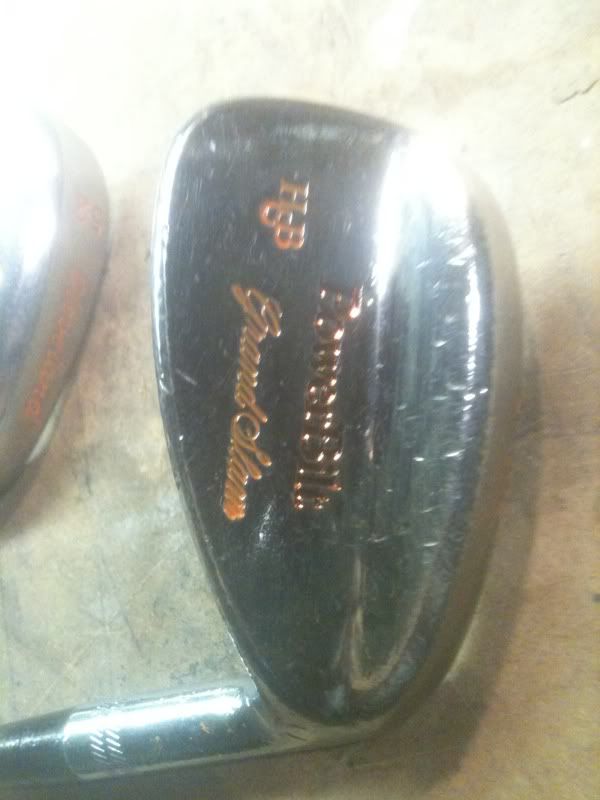 So I went with that regular orange color on my actual wedges here
I did two coats of that orange just to make it bright and fill in as much as I could. Im pretty pleased with the results. I hit them on the course and the paint has help up so far.