Page 1 of 1
You cannot start a new topic

You cannot reply to this topic
2012 PGA SHOW - Miscellaneous Pics (PART 2)
Posted 29 January 2012 - 08:24 PM
---
Posted 31 January 2012 - 06:39 AM
Traditional Golf are still around? Who buys there stuff.

I have a revolving WITB policy.
---
Posted 31 January 2012 - 05:01 PM
Love the belts, liked the Sniper Putter, the Air Force driver!!

John Barry
Bring the Funk, Back to Golf
The Golfer's Trip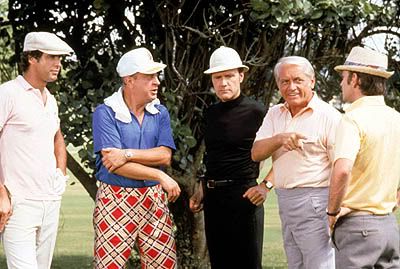 ---
Posted 05 March 2012 - 07:20 AM
Rory McIlroy was six holes away from winning The Honda Classic, an outcome that looked inevitable as he stood on the 13th green Sunday at PGA National.
The Honda Classic 2012 Scoresheet only on 4moles:
http://4moles(Dot)co...tents/show/1018
---
Posted 05 March 2012 - 08:36 PM
I am diggin the AF one white driver.

---
Posted 16 May 2012 - 01:49 AM
Love love the PGA show. So many great stuff there and I am hoarding on that signature golf ball.

---
Share this topic:
Page 1 of 1
You cannot start a new topic

You cannot reply to this topic
---
1 User(s) are reading this topic

0 members, 1 guests, 0 anonymous users
Recent Status Updates
Recently Added Topics