Page 1 of 1
You cannot start a new topic

You cannot reply to this topic
Sun Mountain apparel ... any good?
Posted 07 April 2010 - 02:57 PM
---
Posted 07 April 2010 - 04:18 PM
My dad has a rain jacket and pants of theirs that I had to borrow once before. Nice stuff but all I really wore was the pants.

Titleist
905R 9.5* w/ RIP Beta 60x
Adams
4060 16* w/ Matrix F7M2s
Maltby
KE4 Tour 19* w/ AXE Xcaliber Tour Hybrid TS
Adams
CB1 3-PW w/ KBS Tour S Hardstepped 1x
Scratch
8620 DS TNC grind 53* & DS EGG grind 58* w/ Dynamic Gold S300
Ping
Redwood D66 w/ KBS Tour Black Nickel
---
Posted 15 April 2010 - 04:35 AM
Will let you know. I just scored a jacket and pants at a thrift store for $10 total. Good shape, but may be too big at XL...

---
Posted 15 April 2010 - 02:10 PM
Haven't worn it yet, but their Rain Flex line is very attractive to the eye.

John Barry
Bring the Funk, Back to Golf
The Golfer's Trip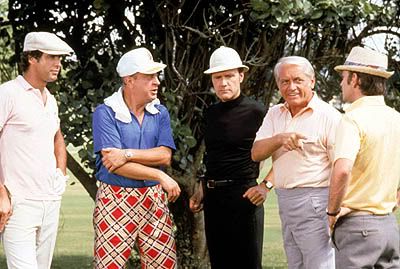 ---
Posted 15 April 2010 - 02:50 PM
What my apparel buyer tells me is that the Rain Flex is pretty, but for the elements, You really want to be wearing Zero Restriction. We tend to take the rain gear thing kind of seriously out here, and we sell tons of Zero. We sell lots of Sun Mountain as well, But the serious player will but Zero, because he wants to stay dry, not look good and be damp.

courtesy Jlasvegas "Thats what happens when I finally make a putt, the flag explodes, earths revolution slows down and dogs and cats cuddle"
---
Posted 19 April 2010 - 07:00 PM
Well, there you have it.

John Barry
Bring the Funk, Back to Golf
The Golfer's Trip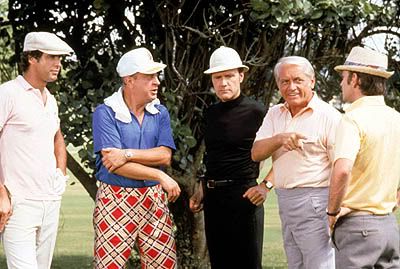 ---
Share this topic:
Page 1 of 1
You cannot start a new topic

You cannot reply to this topic
---
1 User(s) are reading this topic

0 members, 1 guests, 0 anonymous users
Recent Status Updates
Recently Added Topics