The KP Golf Tape
An Official MyGolfSpy Review
Introduction
Many items arrive at my doorstep throughout the year. As you have seen from my reviews, either they are successful at what they do, or they are not. Whether they get a rating of a 50 or a 100, all of the items start from a good idea. An idea that is put into action so that everyday golfers like you and me can be a better golfer or perform tasks easier. One of those items is the
KP Golf Tape
. This product, whether you are an official, tournament director, or just an average Joe on the practice green, can make the actions you are performing much easier.
What is it?
The
KP Golf Tape
is simply a measuring tape for golfers to use to measure distances between the hole and either your ball or a spot on the green.
How to Use
The
KP Golf Tape
is EXTREMELY easy to use. It is basically a four step process. Open the clasp and then secure it around the flagstick. After doing those two steps, drag the tape to your golf ball and read your measurement. After that is done, just roll the measuring tape using the wheel on the back, and then store it. If you need to measure more than one ball, you do not even have to walk back to the flagstick and repeat the process. What makes the KP Golf Tape so unique is the fact that you can rotate it 360 degrees. This just makes an easy product even easier to use.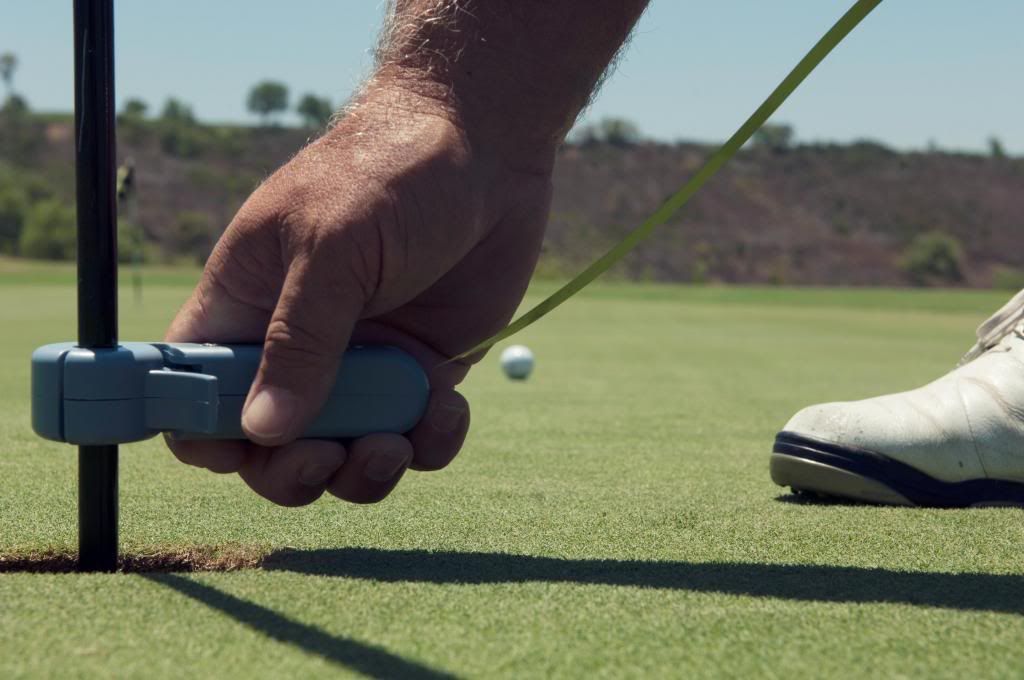 Does it Work?
Three words come to mind when I think about the
KP Golf Tape
: easy, portable, and effective.
Easy:
As I mentioned above, it is very easy to use. The four step process may seem simple on your computer screen, but it is even simpler in person.
Portable:
After rolling up the tape, it easily fits into your golf bag, which I find impressive for 100 feet of measuring.
Effective:
It is very simple. The
KP Golf Tape
works. The
KP Golf Tape
is even more effective because of the many different things that you can do with it. It is very versatile, and I will describe the many different uses below.
Uses:Tournament Directors and Golf Courses
: Because of its ease of use and 360 degree capabilities, the
KP Golf Tape
is perfect for Closest-to-the-Pin competitions for tournaments. Not only will it be easy to measure a foursome's shots, but it will be quick because you just have the ability to go around the green with ease.
Officials:
This is perfect for officials too. You can easily measure the closeness of golf balls to the pin, which allows for them to quickly decide who putts first.
Average Golfer:
This is where the
KP Golf Tape
shines. Average golfers like you and me can easily benefit from having this product. On the practice green, you can set up different drills. Many golfers talk about setting up three foot circles, and drills of that nature. The
KP Golf Tape
lets you set up those drills quickly. For lag putting, you can easily measure out different lengths and practice from 30, 40, and 50 feet. How about the ambitious stat keeper? You can easily measure your ball on the course with it. When you use this product, you will become quicker and quicker with it. You can easily gather accurate measurements for your first putt length. By no means does that mean that you should measure when you have a foursome up your butt, but during a practice round, it can be very beneficial. I trust that you golfers who are reading this know when and when not to use it.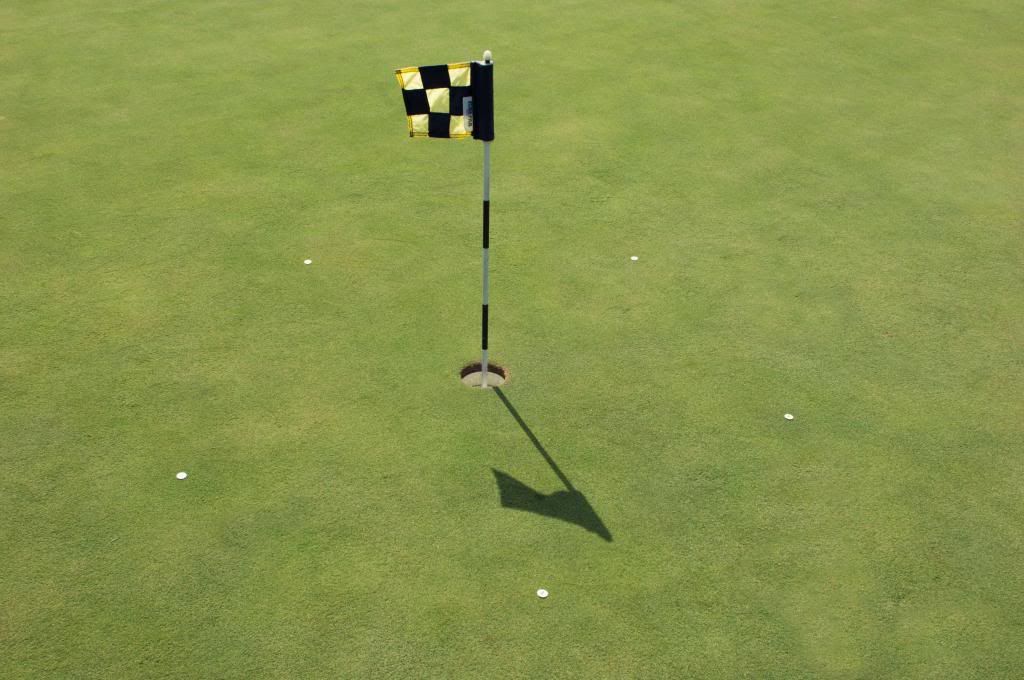 Value
The 100 foot
KP Golf Tape
retails on their website for
$49.95
. Originally, I thought that was a little expensive for a measuring tape. After seeing its effectiveness, I can tell you that I have changed my mind about that. If you are the type of golfer that likes to visit the practice green, and you visit it often, it will be very beneficial to you. For tournament directors and golf courses, you will be using it a lot and it speeds up play. Like I always say, you all know yourselves best. If you are going to use this weekly, it is definitely worth the $50.
Conclusion
I am going to keep this short and sweet. The
KP Golf Tape
is staying in my bag and I will definitely be using it on the practice green. If you are going to use it on a consistent basis, it will be easily be worth the $50.